Merry Christmas for 2011
To all of our guests that have stayed with us throughout the year, we wish you a very Merry Christmas from our family to you and yours. We trust you enjoyed your stay as much as we enjoyed having you stay.
May your Christmas be fun and filled with all the joys this time of year brings. We are open right through the holiday period and still have some vacancies available.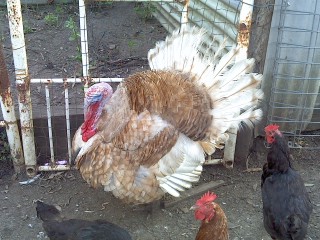 Meet Abraham, he is about as ' Christmas' as we have got so far. Abraham won't make it to the table. Don't ask where Lincoln is! We couldn't not put up a photo for you to see. As we have been busy finishing, should say finished, your rooms to make them their best for you we haven't had time to put up a tree or lights! We will think of another excuse for next year. Or you have to start nagging as soon as you come back, each and every time you are here.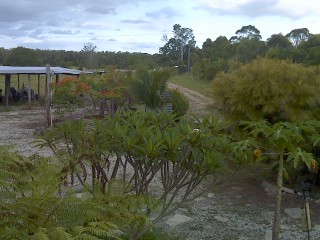 Thought I better do another 'christmas' photo.
It didn't come out exactly as the eye can see. It is our beautifully poinciana, flowering well. The poincianas in Queensland very rarely fail to put on a good show at Christmas every year. This has been our first year when it has flowered so well.
Merry Christmas to all
Murray and Susie and all the animals.
With much help from our family, friends and tradies we have been putting extensions onto our home.

Our home was comfortable and cosy as it was, now it is even better.

Offering more places to kick back and relax.

Reverse cycle air conditioners add to the comfort level. Recliner chairs make reading or just sitting back taking in the view very peaceful.

With all the rain we have had the plants are thriving. Fortunately for us we experienced no flooding.

Now the weather is getting cooler we are hoping to catch a bream or two off the pontoon.
Book now for a relaxing weekend away.

The next update will be sooner, I promise! Just as soon as I learn how to drive the computer better.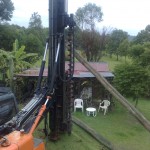 This is the beginning of our additions! So when you ring to book make sure you leave a message as we are very busy outside. We don't have enough to do with looking after the animals so we thought we would build a room or two.
This is the posts being driven into the ground 8metres! Fortunately Piled Foundations have the correct machinery, would have taken a long time with a hammer.
When you are here we don't build so it is still nice and peaceful. But it is a bit messy to what you are used to. The ducks are doing a good job of cleaning up the mud left behind from the posts being rammed.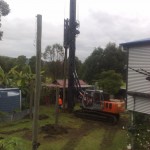 We hope to be finished in no time. To keep up with where we are at keep an eye on this site. As it is getting cold I will be chasing any excuse to be inside by the fire and will update our happenings then.
Speaking of fires, did I mention your rooms have electric blankets and and the rooms are toasty warm!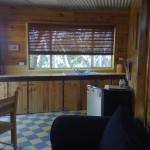 This is where you want to be if you can kick Lynnda and Bernie out. And get them to remove their boat from the pontoon.
The colder weather is here and so are the bream. This room is a stones throw from the river.Can fish around the clock then cook them on the bar-b-q. Not to mention checking the crab pots regularly.
Murray insisted on getting the commer painted. Kel did a fantastic job. I think murray should take her regularly on the road instead of around the paddock. I couldn't argue with murray when he swapped a ride-on mower for kels hard labour.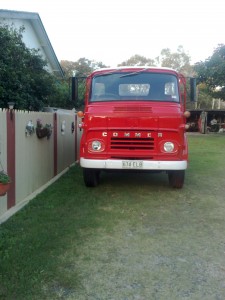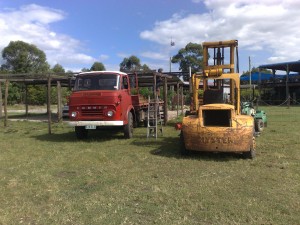 ---
Ring soon to book your bed. Our fully private self-contained room is currently available.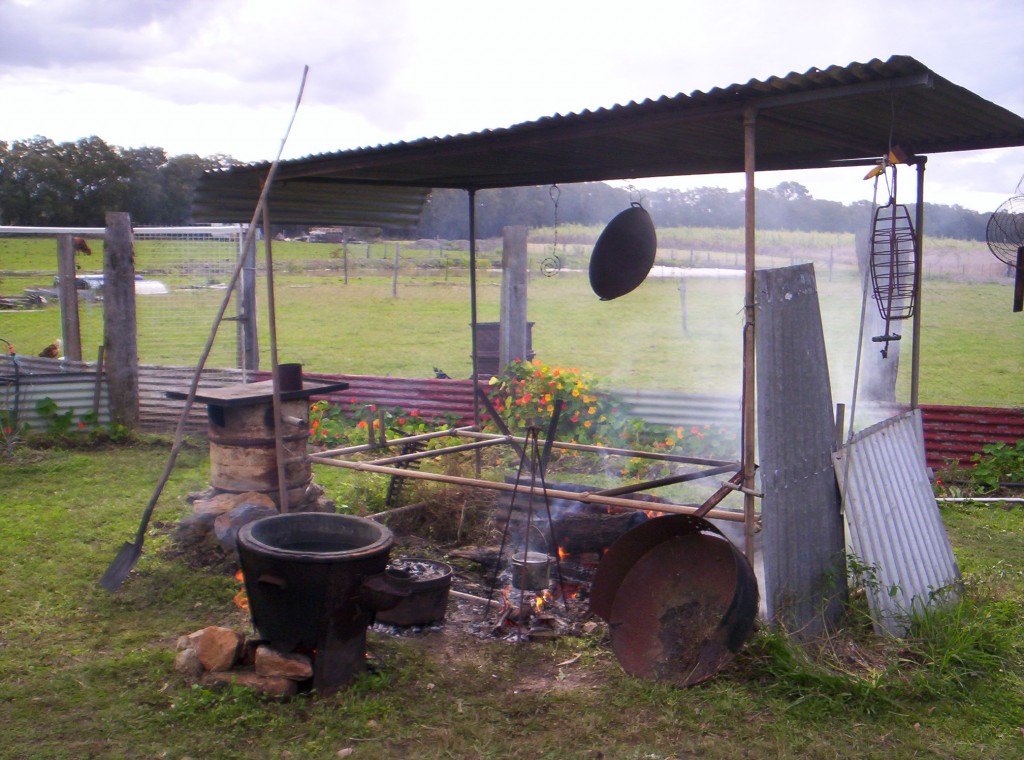 Albert River Bed & Breakfast has a vacancy for Easter!
Enjoy the peace and quiet in our relaxing surroundings. Throw a line in and try your luck. Ring to secure your booking.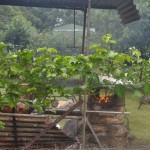 Thanks to Mahmoud for our latest photos. There will be more to follow. Mahmoud and Faye and young Zachareah claim to have had a great time when they joined us for a camp oven cook up and spit. The weather was kind to us allowing a feast to be cooked to celebrate a 40th birthday. Even sunday was fine for a spot of fishing, eels were the most exciting catch. Caused lots of squeals of excitement, or at least we assumed it was excitement. After airport shuttles to brisbane and gold coast airports it was sad to see an end to our hectic but fantastic weekend. A big thanks to Uncle Bob for all his fire duties and general running around. We won't tell anyone that you caught an eel.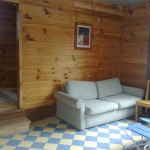 Well done Ben for catching a crab. We hoped he was good eating for you! We trust
you enjoyed your stay.
Get in quick for an Easter Booking! See webpage for details of booking.