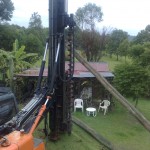 This is the beginning of our additions! So when you ring to book make sure you leave a message as we are very busy outside. We don't have enough to do with looking after the animals so we thought we would build a room or two.
This is the posts being driven into the ground 8metres! Fortunately Piled Foundations have the correct machinery, would have taken a long time with a hammer.
When you are here we don't build so it is still nice and peaceful. But it is a bit messy to what you are used to. The ducks are doing a good job of cleaning up the mud left behind from the posts being rammed.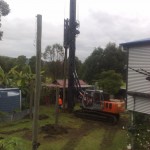 We hope to be finished in no time. To keep up with where we are at keep an eye on this site. As it is getting cold I will be chasing any excuse to be inside by the fire and will update our happenings then.
Speaking of fires, did I mention your rooms have electric blankets and and the rooms are toasty warm!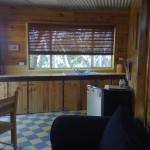 This is where you want to be if you can kick Lynnda and Bernie out. And get them to remove their boat from the pontoon.
The colder weather is here and so are the bream. This room is a stones throw from the river.Can fish around the clock then cook them on the bar-b-q. Not to mention checking the crab pots regularly.
Murray insisted on getting the commer painted. Kel did a fantastic job. I think murray should take her regularly on the road instead of around the paddock. I couldn't argue with murray when he swapped a ride-on mower for kels hard labour.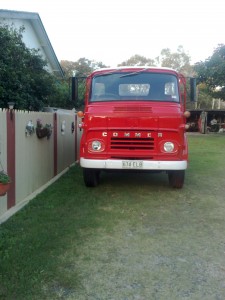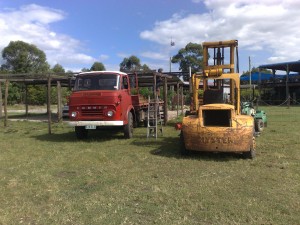 ---
Ring soon to book your bed. Our fully private self-contained room is currently available.