Merry Christmas for 2011
To all of our guests that have stayed with us throughout the year, we wish you a very Merry Christmas from our family to you and yours. We trust you enjoyed your stay as much as we enjoyed having you stay.
May your Christmas be fun and filled with all the joys this time of year brings. We are open right through the holiday period and still have some vacancies available.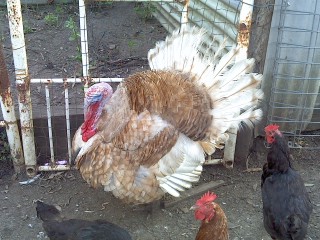 Meet Abraham, he is about as ' Christmas' as we have got so far. Abraham won't make it to the table. Don't ask where Lincoln is! We couldn't not put up a photo for you to see. As we have been busy finishing, should say finished, your rooms to make them their best for you we haven't had time to put up a tree or lights! We will think of another excuse for next year. Or you have to start nagging as soon as you come back, each and every time you are here.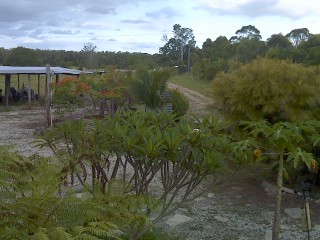 Thought I better do another 'christmas' photo.
It didn't come out exactly as the eye can see. It is our beautifully poinciana, flowering well. The poincianas in Queensland very rarely fail to put on a good show at Christmas every year. This has been our first year when it has flowered so well.
Merry Christmas to all
Murray and Susie and all the animals.