Oops, that is my mums request, really just a forbidden biscuit would do. And a prayer to make my ear better so they would stop fussing over me. In fact if they would just keep that pesky Logan away from me I probably wouldn't have had a sore ear in the first place.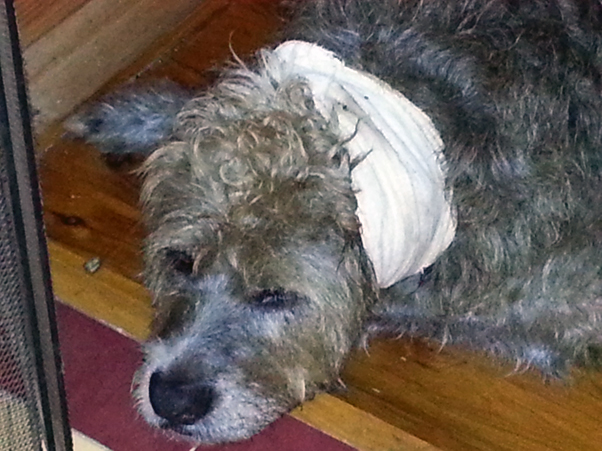 What were they thinking making me share my home with HER. I am middle aged; I just want to lie around. HER…..Logan….she wants to play, all the time. Who in their right mind wants to play when one can sleep? SHE really needs to learn about the better things in life. Like I said, sleeping. There are so many cool spots to lay one's head. And of course there is eating, if I put on my appropriate sad face we have so many lovely humans that come to stay and they love to give me yummy things. They love me more than that Logan; she is too busy playing with birds and butterflies to get lovely pats.
I suppose I will have to play with HER, just as soon as I finish my nap.
Thanks in advance
Albert the Dog.