Happy Easter everyone. Wasn't the weather fantastic! Our guests made the most of the weather visiting the Sunshine Coast, Ipswich, Brisbane, theme parks and even an evening swim in the netted area in south Moreton Bay at Jacobs Well.

We may have been slow hanging the BBQ but it went into overtime very quickly. We burn it in the first day then the next day we got the fires burning under the bbq plate and billy. It is quite an art pouring the billy, but once mastered what a great cuppa. Fortunately no-one was home when Murray had his record selection playing.

By the time everyone arrived with their selection for the BBQ I had some 70s disco playing. Seems we may need to build a bigger dance hall.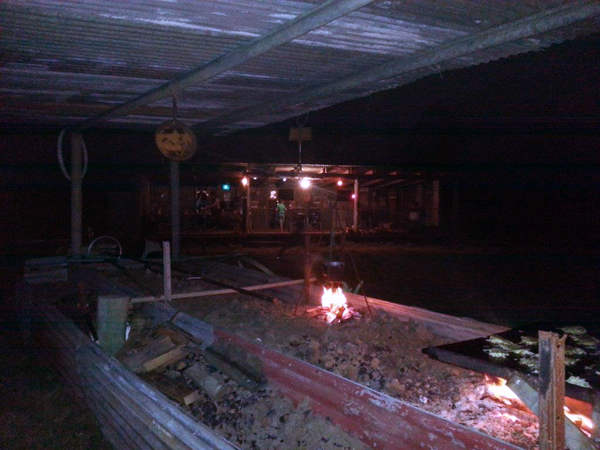 We fired up the BBQ again for brekky. I think the eggs came straight from the chickens! There is nothing like cooking toast on an open fire, especially on our 'LIN' toaster. After a quick brekky and chat, couple of hours, everyone headed off for their day. North, South and West. Some all the way to Sydney for a day's work the next day.

Thank you everyone for staying and those that didn't we hope your Easter was enjoyable and as memorable as ours.
Hi everyone.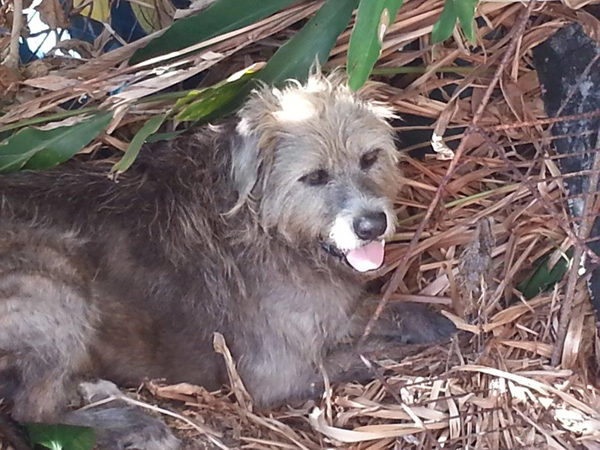 See..told you I was handsome. My ear is nearly all better; hopefully they will stop fussing over me now. Not only am I handsome, I am smart. Because I am so photogenic I beat HER to writing a note. SHE, Logan, has been nagging me and mum and dad to have her say but as I tell HER, when you have the best, stay with the best.
On our webpage it is much better as it is in my name, as it should be. Have you been there, albertriverbb.com to check me out? Not that it is much different as it is too exhausting to write two things. Or I should say dictate, Dogs can't write silly!

So you want to know about my week, it was exhausting watching mum and dad work. I picked prime position on the front verandah to watch but had to keep having little naps. They are building the camp oven area so you can come and sit around a fire. Would have thought it was a bit hot for that but what would I know. You should come and see 'The Old Beech House'; even from the verandah it looks good. It is so you can sit in it to get away from the heat. Yet they're making a fire area. I just don't get it. No doubt you won't get to see more gorgeous photos of me soon when they put up photos of your new camp fire area. I can handle that, as long as SHE doesn't get her photo up!

You know what else they have been doing, planting plants. And lots of them. Natives and fruit trees and all sorts. Which is great, it will drive HER nuts. They will bring even more birds and she will have to run even harder to play with them. Silly Logan, she should know they can fly away. And lots of the trees are nowhere near her. Mum and Dad do stop occasionally and join me on the verandah for a coffee and if I am lucky they sneak me a biscuit.


Speaking of snacks, when are you guys coming back? I miss my toast and sometimes a little extra. Are you coming at Easter? Because apparently you need to book soon, otherwise wotif customers will get in first. We get lots of overseas visitors and as one would expect, they love me. Some want to take me home. But I don't think I would like to go on an aeroplane, unless I get to sleep on them. Perhaps I could give them Logan………….